I should sell furniture through the website or only through Facebook and Instagram
This is a question that a girl is about to start a business. I want to ask the members of the group about online business on Facebook.
Of course I answered that question. But then I found my answer incomplete and clear. So I have rewritten this article for new people to open an online store. Without knowing where to start. If you find yourself one of these, this is the article you should read.
Hello everyone in the Group. Looking ahead, I will open home furnishings for households. I am wondering whether to sell via Facebook, Instagram or just to sell on my website.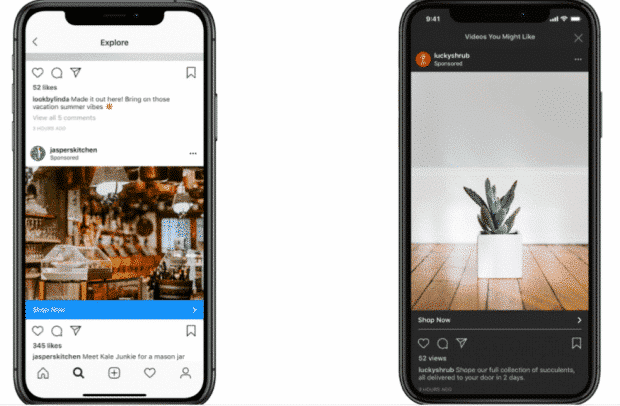 Hello. My answer is the 3rd option. Different from the one you want.
I think you should sell through both platforms. A platform to rent, borrow, exchange like Facebook, instagram, youtube and a platform of their own. So you can stand on your own two feet.
Both platforms are equally important. Do not depend on any one party. you will fail.
Because now is the era of multi-channel sales. Money customers, who have high income at this time. They know the technology. They also travel a lot in real life and on the internet. There is no fixed place. They can view the product on your website and then purchase or vice versa. Or they go to compare products in many places and then buy in a completely different place.
So you need to do the following:
That is building a multi-platform sales system.
Do content marketing to reach customers at their many stops. Also provide things that can solve their problems from the short to the long term
.
Focus on giving away to build sustainable relationships with customers to build credibility and trust at an early stage.
However, you are a beginner. You cannot spend a lot of money. There are not many resources on time and effort to do everything. So you'll need to prioritize what to do first.
In my opinion, you should sell via Facebook first.
Because of :
You are more accessible to customers. There are billions of users. Certainly, there will be the right people to be your customers.
You can find users' insights (hidden needs) more effectively. You go to youtube, type the keyword to use Facebook Audience Insight. You will see your customers there. From there you can build complete customer portraits for effective sales.
You are more likely to receive feedback from customers more effectively. In general, the trend of customers is increasingly lazy to give separate reviews through a questionnaire. Especially when you have no credibility or benefit them at all. Therefore, selling via social networks to receive reviews and authentication from customers via messaging on messenger will be easier for both you and your customers. .
Through their feedback. You can find authentic evidence of your company's competence. At the same time receive feedback to change the quality of products and services better for them.
Doing this for a while. About a month, you have positive reviews already. Now you can make a website and put customer reviews and comments on the website. I usually take the reviews on Facebook into the website.
Of course, these are the largest social media reviews in the world. Also prone to counterfeiting. However, if you pay more attention than one, it will not affect your Fanpage at all. Your loyal and loyal customers will leave you with a natural, voluntary evaluation that you do not need any effort.
When your business has grown a little more you can put Facebook and Google ads.
You will focus on making a website, making content to increase the quality score for the website.
Now you will need to build a personal brand. Or the brand for the company. To sell goods more effectively.
On your website.
In the long run, a website or an e-commerce store will grow stronger. Not just dependent on social networks. A place to bring customers to you.
A special website will be the property for you.
It will be in line with the company's development direction.
This is my personal opinion. For the furniture industry. Because I've been doing advertising marketing for businesses in this industry for 2 years now. With the sale of high price products. That's why I recommend that you do so.
If you are selling low-priced products, you will have the following options:
_-Open a store on Amazon to do Amazon FBA (eg:  Dropshipping on Amazon, Amazon will do everything you just need to sell. Customers on Amazon are also available.
With listing tools, ads on the website have 300 million users.
This is the easiest to do, the fastest. But competition is high, and more importantly, the data you get will be Amazon's. They use it to optimize advertising for your competitors. Or worse yet, produce the same product as you. And sell on amazon basic and cheaper than you many times.
– Open stores with Shopify and Woocommerce. And start with Facebook ads immediately after you have installed and finished the product page. This has the advantage of being able to know quickly your product. Is the market well received or not. From there you can give up or continue to sell this product.
You completely own your data and profits. In addition to paying only for hosting costs, domain names, and applications from Shopify, Woocommerce, and software vendors for you.
Read More:  Should choose an e-commerce platform that suits your needs and budget.
Its disadvantages are. If the product is not well received by the market, you will spend money on advertising. Without orders.
You will be competitive on price. Compared to your opponent.
Good luck.
If you have any questions, comment below. I will reply to you as soon as possible.
Thank you for watching this post here. See you in the article about conversion marketing on the e-commerce website on this blog.
Don't forget to download my ebook about the conversion marketing case study here.